2021 Lenten Schedule - Church of the Ascension
Ash Wednesday, February 17:  Masses at 9:00 a.m., Noon, 7:00 p.m.
Stations of the Cross:  Fridays 7:00-8:00 p.m. in the church on February 19, 26; March 5, 12, 19 & 26
Eucharistic Exposition: 6:00 p.m. Monday, March 8
Evening Prayer: Wednesdays 7:00 in church on February 24; March 3, 10, 17 & 24
Sunday, March 28:  Palm Sunday  (Regular Weekend Mass Schedule)
The Triduum:
Holy Thursday, April 1:  Evening Mass of the Lord's Supper at 7:00 p.m. in church
Good Friday, April 2: Services at 1:00 p.m. and 7:00 p.m. in church
Easter Vigil Mass Saturday, April 3:  Mass at 8:45 p.m. in church (no confessions or 5:00 Mass that day)
Easter Sunday, April 4:  Masses at 8:30 a.m., 11:00 a.m., 12:30 p.m.
  2021 Adult Faith Formation
Will You Follow Jesus to Calvary?
Filmed on location in the Holy Land, No Greater Love is a biblical pilgrimage that reveals Christ's amazing love for us. Best-selling author Edward Sri guides you through the last hours of Christ's life. You will walk step-by-step with Jesus from the garden of Gethsemane to Mount Calvary. Every step of the way, Old Testament prophecies, messianic expectations, biblical symbolism, and historical context shed light on the mystery of Christ's suffering and death. Experience a deeper understanding and appreciation of God's immeasurable and unconditional love for you—grow closer to Jesus than you ever have before. Click on the picture below to watch a sneak preview.
In person study begins Sunday, February 21 immediately following the 8:30 Mass.
Virtual study on Zoom begins Tuesday, February 23 at 6:30 p.m. 
To reserve your spot and receive materials for the study, please contact Sharon at [email protected] or 937-253-5171 X108.
PROSO Ministry Conversation Groups is offering a 3-part Winter Conversations with Sr. Joyce Detzel. Topics include Fostering Peace in a Chaotic World, Fostering Hope in Challenging Times, and Fostering Relationships in Times of Polarization.   There is no cost to attend this virtual retreat, but reservations are limited.  Winter Conversations will be February 14, 15 & 16 from 7-8 p.m.  To reserve your spot please contact Sharon Christy at [email protected] or 937-253-5171 X108.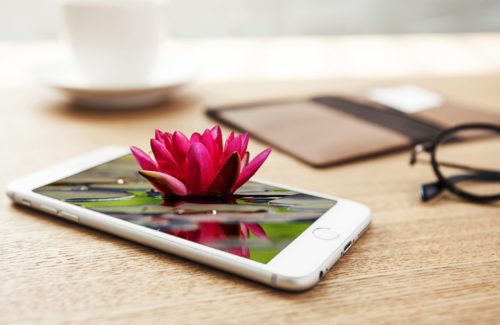 Ave Maria Press presents 40 Days of Soup
Looking for daily inspiration during this Lenten season? Ave Maria Press will be sharing daily reflections and soup recipes from the Ave Maria Press website. For forty days, you can find daily inspirational tips taken from various Lenten books and resources and soup recipes submitted by Ave Maria Press readers and staff members.  Use this link to access these resources.
Renew your love of the Mass this Lent with Fr. Rocky's 40 Lenten Lessons on the Mass. 
Emails sent daily to your home.  Click on the picture to register.
For the Family
For more Lenten Resources check out what's available on Formed.